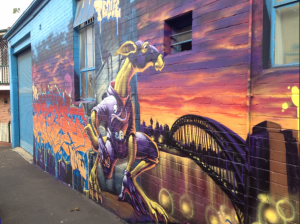 Want us to write about something? Well we can't do it if we don't know about it. Send it through.
Side Street, Sydney welcomes contributions from *good* writers, because that means we can be lazier. Send us your idea along with some samples of your work and we'll go from there.
You know we're fabulous, we know we're fabulous, why don't you be fabulous by association? Advertise on this site or sponsor us. There are plenty of ways to be fabulous, you know.
And for those of you who want to tell us your opinion, go right ahead. So long as it's a NICE opinion. Kidding! We'd love to hear *all* input, suggestions and questions.
You can also send us snail mail. Presents are particularly welcome.
Side Street Sydney
509 Darling St
Balmain NSW 2041
+612 9299 9555