visit our new project!

Sydney is a city that far exceeds the picture-perfect postcard images that have come to distinguish it, and those of us who have branched out past the confines of its tourist route know that its stereotypical beauty can almost tend to sell the city short. Louise Hawson's photographic project, 52 Suburbs, reaches into Sydney and grab out its essence – in the form of its people, its buildings and its landscape – and exhibits it through images that are at once both stunning and revealing. In the process of rediscovering her residing city, Louise has chosen to let everyone in on the ride as well, a decision that is both inspiring and motivating. After a flick through 52 Suburbs, the chances are likely that you'll want to go for a drive when you next have some spare time and bring that travel bug home.
"A Seagull's Worst Nightmare", Brighton Le Sands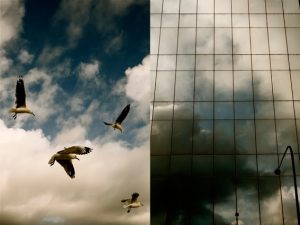 All Roads Lead to Heaven", Ingleside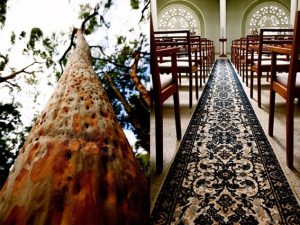 Creative ideas are nothing new for Louise, who has worked across editorial and advertising, but she claims that 52 Suburbs is her ideal project for its combination of photography and writing, two of her favourite mediums. Of course, it is applying these mediums with a characteristic that is inherent in her – curiosity – that has enabled it to take off like it has. "It's exciting to discover something new – or new to yourself anyway," she explains. "I have always loved looking around corners and opening doors to see what's behind them. The 'big' obvious stuff – the major buildings, etc – are great, but they're well known…so much so that when you visit them in the flesh, they seem unreal and inaccessible somehow."
"I love the smaller, more intimate discoveries."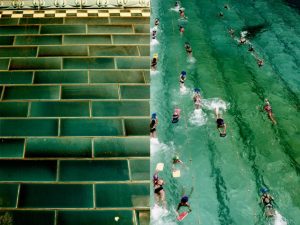 "Aqua-World", Bondi
"A Bright Spirit", Harris Park/Parramatta
Every week, Louise sets forth on a new suburb, camera in tow, and documents what life is like for those who call it home. Claiming that she must have spent her weekends in Sydney "under a rock" before the project began, Louise is now on suburb 31 and has been to many neighbourhoods that average Sydney city-dwellers would be surprised to know existed. She lists "how culturally and ethnically diverse we are, how sprawling the city is, and the way you can stumble on some real gems you've never heard of and would never hear of unless you get out and explore," as the most surprising knowledge she has gained of the city she calls home so far.
Diversity is perhaps the cornerstone of what the 52 Suburbs project has truly uncovered, along with its segregation. "I think the geography and the spread out nature of Sydney encourages the separation, and the fact that there are so many distinct ethnic groups who congregate in their own areas," says Louise. But breaking the stereotypes that enhance such divides is perhaps the largest underlying asset of her project.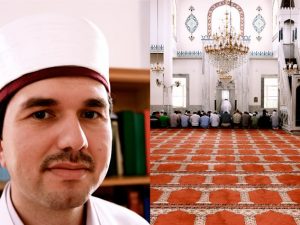 "Imam and the Faithful", Auburn
"What's a 52 Suburb Post Without a Tattoo?", Castlecrag
"Broadly speaking I can break my project down into two areas – the built environment and people. In terms of the built environment, the project has proved that we can be unaware of our own cities beyond our small corners. And that there is beauty to be found everywhere, if you open your eyes to it.
In terms of people, the project has reinforced the idea that you can have preconceptions about people that are often dispelled when you actually meet them. And that we are all the same, no matter our ethnic or cultural background."
With no plans to re-visit any suburb aside from the next one for her project in the immediate future, Louise says she would love to return to Auburn, Harris Park and Cabramatta when the year is over – after a bit of a break, of course. It won't be too long, though, as she has no intention of letting the project fall to the wayside. "My motivation was twofold: one, to EXPLORE, discover, find out what happens in my own city, beyond my well trodden corner. Two, I wanted a challenging photographic project that would stretch me creatively. I would like to see it have a life beyond its temporary one online so yes, I hope it's turned into a book."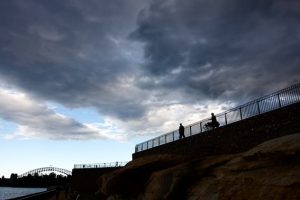 "On the Bridge", Balmain
"Light-1", Harris Park/Parramatta
We have little doubt that her vision will be realised. For now, we're just happy it's online for us all to see as she goes.
words: Seema Duggal
at 8:56 AM
2 comments
Labels: 52 Suburbs, Louise Dawson, Seema Duggal, Side Sight, Side Street Sydney, Sydney Photography
Subscribe to: Post Comments