Wednesday, September 1, 2010
Happy birthday to us! We'd repeat it ala the song but we think you get our drift. Sooooo, we're one! Gosh we grew up so fast. We're feeling a little teary, in fact…
Anyway. What a year.
We've written about how much this project means to us so many times, and why we believe in you, our dear readers, and just how great the love we have for this city we share is. So today, we don't want to write… instead, we'd like to reflect back on some of the most inspiring people we have sat down with in the year just passed, and invite you to go back in time with us.
Incidentally, our birthday has also fallen on the first day of spring (coincidence or destiny?) and around the same time that we have reached our max friends on Facebook! And so we have created a page we hope you'll join us on. We're still also on Twitter, and to keep in super touch with us as we head into the future, please be sure to join our mailing list.
To many more, dear friends…
xx
---
David Benedikt & The Sydney Jewish Museum..
"It took me 15 years before I could talk about it, and even now I don't go into the gruesome details. Every time I speak of it, there are emotions."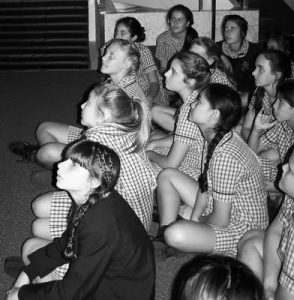 ---
"I am never watching, just listening, and in doing so the dialogue becomes a narrative – I start seeing how it's all working, how entertainment and advertising are all really the same thing. We are coming out of the Bush era and this culture which has been all about government conspiracy and lies. There is certainly something more sinister going on behind it all, and when you can mentally prove it and find clues about it, it's actually quite satisfying."
---
Jess Scully & Creative Sydney…
"I remember when I was 25, I was working like 90 hours a week for $200, living in the shittiest place in Redfern, where it rained indoors and there was no sunlight. But I'm not throwing a pity party – I LOVE what I do, and I meet a dozen people every day who I want to do amazing things with. It's a trade-off; you can either work for someone else and get paid well, or you can work for yourself, work all the time and maybe one day get paid."
---
"You give and take karma… it's amazing what can happen if you look at the world like that."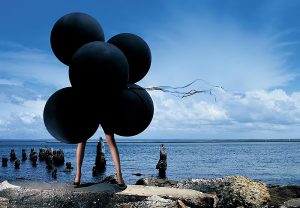 ---
"To be honest, it was never really a conscious choice or decision for me to be an artist. It's always been something I have done, and is a part of who I am at heart."
---
Gary Lockhart & Youth off the Streets…
"The purpose of streetwalking is to connect with youth who are homeless or at risk. If they need accommodation, we'll help them try and secure some. We have food and blankets to give them. It's a friendly approach, because our main goal is to make them aware that help exists with our organisation and elsewhere. There are places to go."
---
Gail Reid and Gail Sorronda…
"I don't know otherwise or any different anymore. Gail Sorronda is so much a part of my life it's defining. It is weird to think I created this monster (in nature)."
---
"To be honest, I really don't think about design, and you know, I don't even know if I like it. Graphic design is there to communicate, so unless it's truly illegible, it doesn't interest me. I like it when it blends into the product itself, when you don't even notice it – when it just enhances the product and makes it make more sense. I like quiet design, which is pretty much stuff I don't do. Really, design is just totally unnecessary."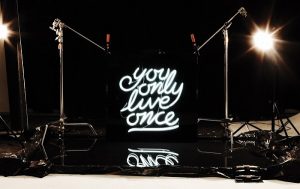 ---
"I remember one Christmas when I was 20, I had about $30 in the bank, but I was owed a lot from clients who hadn't paid me for six months, and all I could buy was a tub of rice and soy sauce, with as much free chili sauce as I could squeeze into the tub. I remember that moment really galvanised a sense of wanting to succeed in me. We all have those defining moments in our lives."
---
"The biggest challenge was trying to get other people to believe in me as much as I did in myself."
---
This selection is too tiny, as we have fallen in love with pretty much everyone and everything we have featured. For the full list, head to our archives.
Thank you to everyone who has taken time out of their lives to speak with us. We are eternally influenced. x
at 4:14 PM
2 comments
Labels: Ben Frost, Gail Sorronda, Jeremyville, Jess Scully, Jonathan Zawada, Lyn and Tony, Nanami Cowdroy, Side Sense, Side Sight, Side Street Sydney, Side Style, Steven Chee, Youth Off the Streets
Subscribe to: Post Comments
JOIN US, IT'S A PARTY!
But, Why?
Side Street, Sydney was a writing project designed to inspire. It was launched on September 1, 2009 and ended on May 6, 2011.
Read more.
WRITING SERVICES.
We're writers. We know how to make things sound good. We're also, lucky for you, whores. We offer our skills in the form of commercial writing services, so if you or someone you know is looking for a copywriter, please email us. More details about what we do can be found here and here.
Friends & Lovers
rebecca jade mcguire: pure nonsense

Lovebite. Don't listen to Paula.

The Ambiguity Report, Maybe